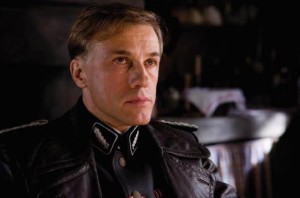 After a week of traveling and fighting a cold — which meant virtually zero blogging — I'm back.
One of the most interesting discoveries of last week was a course taught by Chris Way at Cornell on causal inference, titled "How Do You Know That?" (Click for the syllabus in PDF format.) You know that a syllabus that has a quote by Colonel Hans Landa from Tarantino's Inglorious Basterds as its epigraph cannot go wrong. ("I love rumors! Facts can be so misleading…")
The course is a senior seminar drawing on readings from across the social sciences and designed to teach students how to spot the problem with a fishy argument. Readings include such pearls as Stack and Gundlach's "The Effect of Country Music on Suicide" and a bunch of great stuff I'd never read before on parachutes, cigarettes, basketball, and the perennial social science question of whether gentlemen do indeed prefer blondes.
I may be too old to take courses, but you can bet I'll be teaching something along these lines not too far in the future.